From 5 October 2015
What did the prophet say at General Conference?
Dear Family,
First I want to give a shout out to the Maryland Kempers and Sister Waites for sending me some mail. It made my day! Also, I highly recommend writing to missionaries as an FHE activity if you´re looking for ideas!
Ok. So. In case you weren´t already aware, for 10 hours this past weekend, the world received specific, modern counsel from our loving Heavenly Father, through His servants--the prophets. How cool is that!? I LOVED
General Conference
. I did watch 2.5 of the sessions in Spanish, but my comprehension right now is high enough that I understood most of what they were saying, and I was blessed by a sweet invitation from the Senior Couple who work in our mission office, to come watch Saturday afternoon and half of morning session in their apartment (IN ENGLISH!). It´s a bit easier to comprehend and listen to the spirit also when the talks are in English. And, of course, with vocabulary like Elder Holland´s it´s always good to be listening in your native language. Anyway, I hear most (if not all) of you got to watch, and I sincerely hope that if you didn´t, you will take some time to watch or read all of the talks because they were truly inspired, and I KNOW that they will give you direction in life that will help you be happier. I received some special answers to prayer during the conference, and I also received answers to questions I didn´t even know I had. Also, some of my favorite talks were
Elder Holland´s
(as usual),
Elder Nelson´s
, and
Elder Hale´s
. And, of course, the testimonies of the three newly called apostles were incredibly powerful. Ahhh! It was all amazing!
Down here in Mexico, we had a bit of a slow week because my companion has a back injury, and we were counseled to basically ¨not walk¨ for a few days. That´s rough counsel for two missionaries who REALLY want to be out in the field teaching, but can´t get ANYWHERE without walking. But we have worked it out, and Hermana Chavez is on the mend. In the mean time, we´ve truly seen miracles this week, even though we only ever had a little time to talk to people. For the first time since I got here, people in the ward are excited to introduce us to friends, family, etc. who we can invite to learn about the gospel, and teach. We´ve got our work cut out for us as we head into the last 3 weeks of my training here in Bosques.
In other news, I´ve sworn off chocolate and ice cream for the week and I think I may die by tomorrow. Wish me luck!
Love,
Hermana Houghton
P.S.
Spiritual invitation: "ponderize a scripture"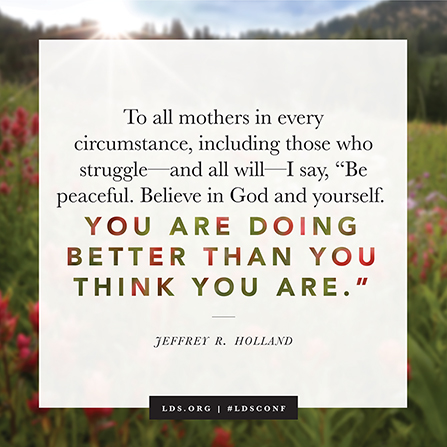 And tell your Mom why you love her!
P.P.S
Our fridge (we had to send a picture of all our food today
to our mission president so he could make sure we were
eating fruits and vegetables...)
Mom's note: If this is a "fridge," and if this is supposed to
represent their intake of fruits and vegetables,
their mission president has reason for concern!
My guess--HH sent us the wrong picture?
I do wonder what is in the bag with the nun on it!
.